News & insights
TSL's Chief of Staff Awarded German Service Medal
Last Month, Chief of Staff, Major General (Retd) Kevin Copsey OBE, was awarded the German Gold Cross of honour of the Bundeswehr (or Ehrenkreuz der Bundeswehr in Gold) for meritorious service over 20 years and exemplary achievements.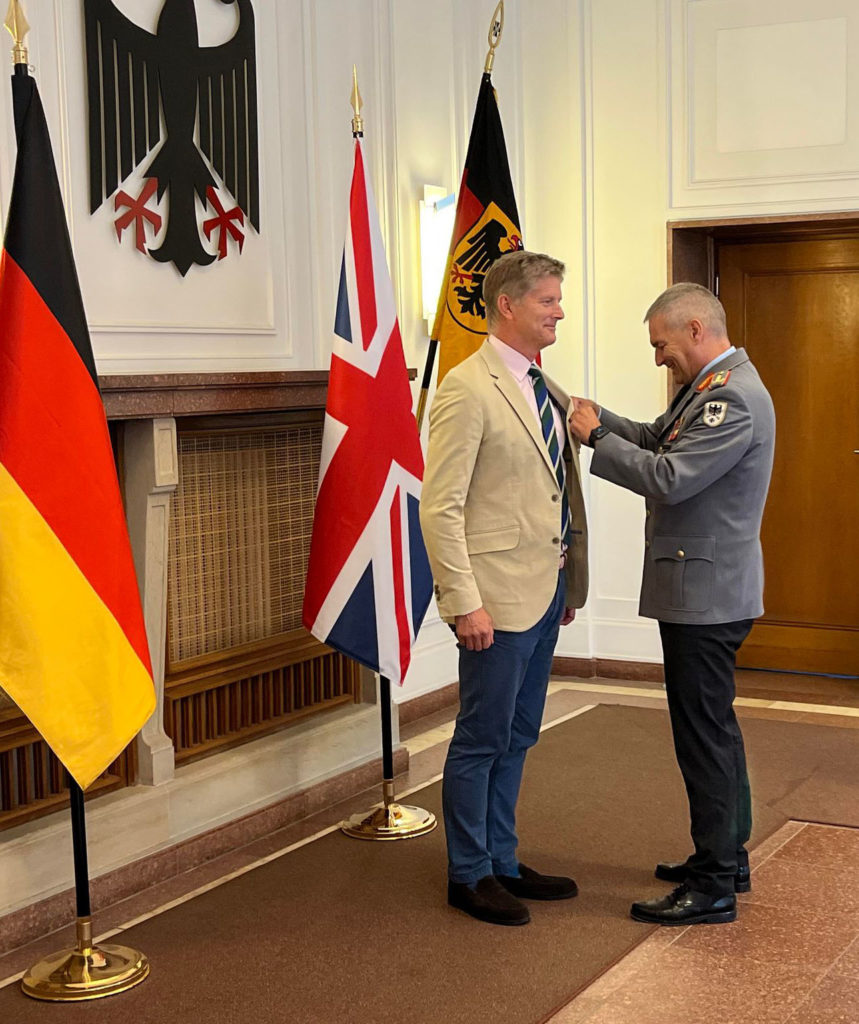 Kev travelled to Berlin and was presented with this medal at the Headquarters of the Bundeswehr in Strausberg on 11th August 2023.
The Chief of the German Army, Lieutenant General Alfons Mais, presented the medal to Kev.
"It was a very humbling experience to be recognised by another country and a reflection of the trust they had in me commanding German soldiers on operations." – Kev Copsey
Amongst the audience were many Germans who Kev had worked alongside throughout his career.
During Kev's 35 years in the British Army, he was deployed to Germany on a number of occasions, forming a strong relationship with his German counterparts. During his time as Chief of Staff of the Allied Rapid Reaction Corps, NATO, Kev worked with and served many nations including Germany. Whilst Deputy Commander Inherent Resolve in Iraq, he worked with 20 different nations.
Kev's first posting to Germany was as a solider to Osnabrück in 1988. After commissioning in April 1990, aged 20, Kev had a second posting to Germany Iserlohn. From 1995-7 Kev lived and worked in Hohne and whilst there he deployed to Bosnia. Kev and his family returned to Hohne from 1999-2000 Hohne and deployed to Kosovo. Both times he commanded German forces on operations. Kev also spent three years between 2009-12 in Paderborn, where he deployed to Afghanistan for the second time as Regiment Commander receiving the honour, Officer of the Order of the British Empire.
Kev taught skiing, climbing and mountaineering in the Obersaltzberg with the German Army's mountain troops. One fateful day, Kev fell off the highest mountain in Germany, Zugspitze, because he tried to complete an ice climb whilst suffering from chicken pox (he's a big fan of the German medical system).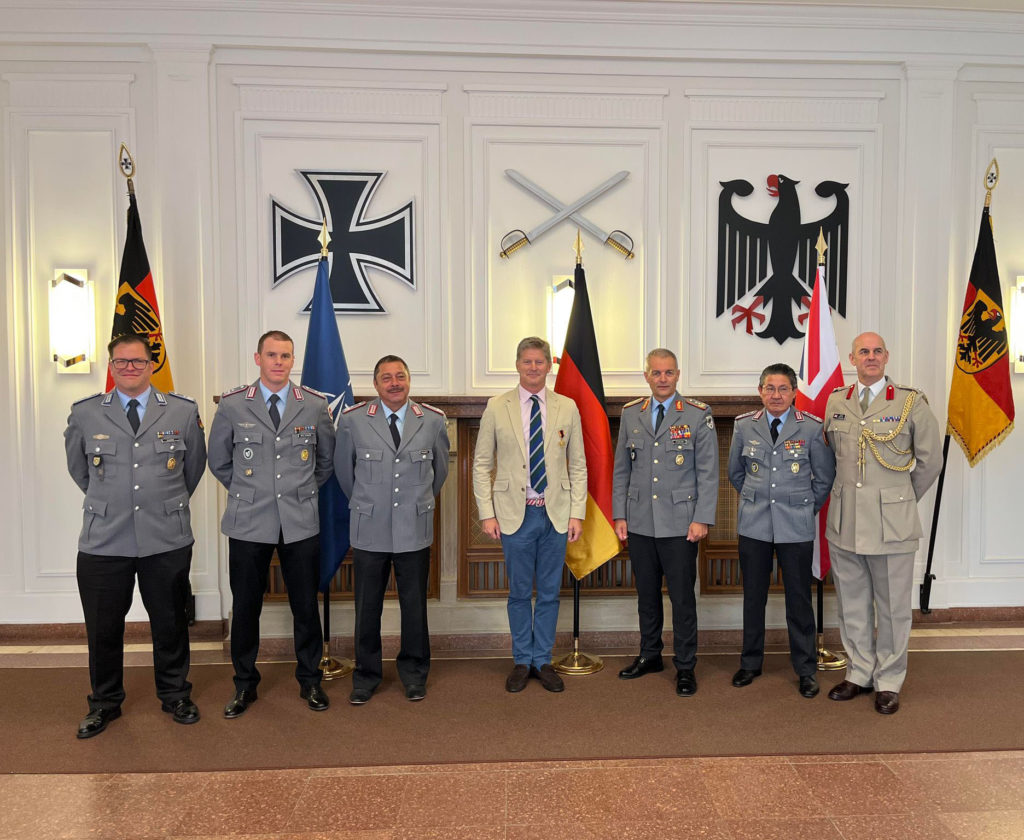 Having served with the British Army in Germany for 10 years, the country has a special place in Kev's heart, making this honour even more meaningful.
We are very proud at TSL of Kev's achievements and service – not only to his country but to others as well. Kev leads a multinational team at TSL and aims to grow and expand the company worldwide.